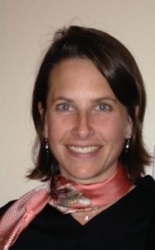 Barnard College
University of California Santa Barbara
Research Associate in Community Outreach and Population Health in the Cleveland Clinic Taussig Cancer center
Heather accepted a 2-year Postdoctoral Fellow position at the Athena Center for Leadership Studies at Barnard College, at Columbia University.
Heather completed the Ph.D. in Sociology from the University of California Santa Barbara in 2015. 
Heather's research contributes to our understanding of the significant role of gender composition and conflict in social movements, even those that are not primarily concerned with women's rights, and how feminism develops in a variety of organizational forms within diverse institutions and movements. 
For more information, and to get to know Heather, please visit http://www.heathermckeehurwitz.com/ or email her at hurwitz@umail.ucsb.edu